3 minute read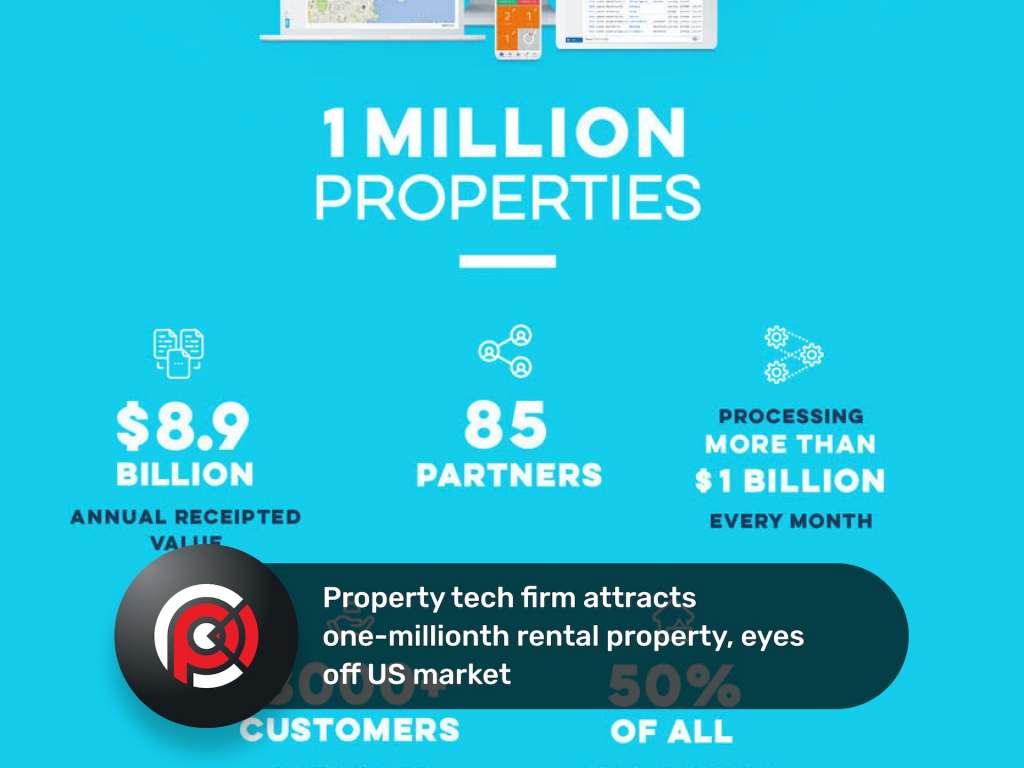 An innovative Australian proptech company has taken the property management market by storm and now has approximately half of all rental properties in the country sitting on its easy-to-use cloud-based platform.
PropertyMe secured its one-millionth property yesterday – a 4-bedroom house in the northern Sydney suburb of Riverview managed by real estate agency Ray White Lane Cove. Lisa Pentland, Director of Customer Success, said the milestone means PropertyMe now has almost 50% of the 2.3 million rental properties in Australia sitting on its platform.
"It is an exciting achievement and means our software is now assisting real estate agents process over $1 billion monthly in rental payments," she said.
"Despite the challenges of the coronavirus pandemic, we have experienced strong ongoing growth as agents and investors have sought new ways to interact with their customers and manage their rental property portfolios remotely."
PropertyMe was established in 2013 to help real estate agencies and investors better manage their property portfolios. The company has attracted all the major real estate agency networks, including agents such as the Ray White group.
Commenting on the signing of the one-millionth property, Paul Nees, Principal at Ray White Lane Cove, said: "We signed up with PropertyMe two years ago after reviewing some of the technology applications available on the market. The PropertyMe offering won us over, mainly due to its high level of data security, the fact that it streamlined processes reducing manual input and errors and the fact that our team members could work autonomously from home."
He said PropertyMe had been a blessing during COVID-19. "There is no way my staff could have worked from home as quickly or efficiently as they did without the platform. PropertyMe has saved us time and money, while increasing our productivity and profitability."
Highlighting the growth of the business in recent times, Lisa Pentland said the PropertyMe platform was now facilitating in excess of 4.1 million conversations, 1.5 million maintenance jobs and 1.1 million inspections annually.
"Our technology is world-leading and we are now considering launching into key overseas markets, including the US," she said. "Our proposition is strong: what used to take hours to complete on a server-based system can now be done in minutes with automated workflows. Some of our customers have saved up to 120 hours a month across their agency operation, allowing them to focus on more important matters like nurturing relationships and growing their rent roll."
Pentland says PropertyMe is intuitive and easy to learn compared to other systems. "With legacy software, there are many inaccuracies in reporting due to obsolete and redundant data," she said. "In fact, it's virtually impossible to track active properties under management or know whether a property manager is still using the software. However, subscribers can precisely measure the property, financial and user activity in a live rent roll on our platform.
"Agents can therefore significantly increase their efficiency and mitigate the risk of human error by automating repetitive tasks in seven key performance areas: communications, leasing, inspections, maintenance, bill management, arrears and end-of-month."
The post Property tech firm attracts one-millionth rental property, eyes off US market appeared first on PropTechNOW.